DSW Guard reads RSS from online game Deep Space Warriors 2 and shows notifications if something new happens.
It is written in C++ using the Qt framework.
The program is not finished and discontinued. DSW also appears to be dead.
Screenshot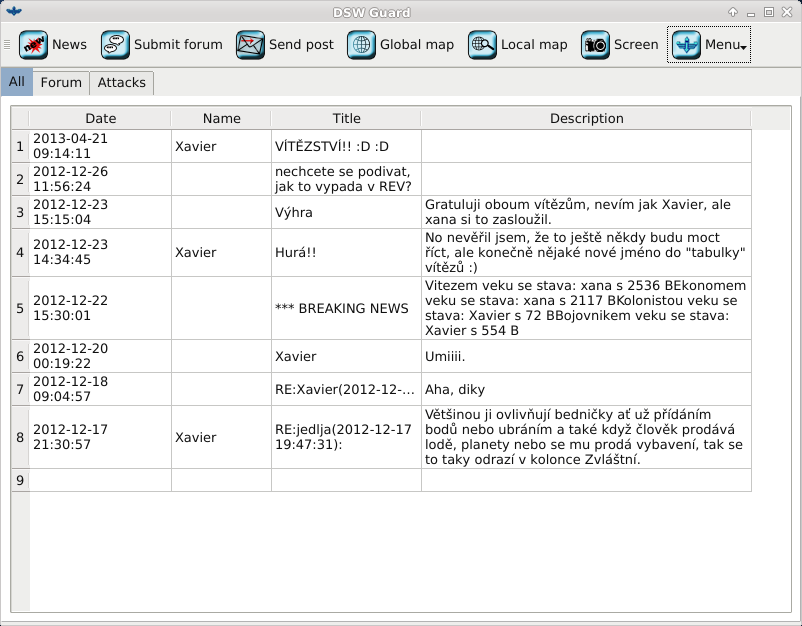 Download
https://secure.havefun.cz/~aither/pub/releases/DSWGuard-1.0.0-beta-src.tar.gz
License
DSW Guard is released under GNU/GPL.